Jeanne Bannon is the author of The Beautiful Monster Series. She says, "I've always loved to read about vampires, especially the Vampire Lestat books by Anne Rice. Another of my favorites is Salem's Lot by Stephen King. My aim for Beautiful Monster was to remain true to the folklore and genre. I didn't want to make up too much. I also challenged myself to write an entire vampire novella without once using the word 'vampire'. Not sure if anyone noticed that or not, but I did manage to meet my goal." 
Since I have a Kindle, I scanned the books and not once did she use the word "vampire." Good job, Jeanne!
Once you begin reading the series you'll meet Boris, the antagonist. Boris is an ancient vampire and is extremely evil. He's the kind of guy you would NOT want to meet in a dark ally. Here's what Bannon had to say about her creation. "There is a story behind this character but I cannot publically disclose who my Boris is – that would just be mean, lol. But rest assured, he was based on a real person. There's a warning in there somewhere – never anger a writer or you'll end up in one of their books!"
Now let's take a look at the two books in The Beautiful Monster series, then get back to Jeanne. 
Beautiful Monster: The Exchange Book 1
His vampire brother turned Lev Baronovsky a hundred years ago. Since then, he's waged an internal battle to retain his humanity by refusing to neither kill a human nor turn one into a creature of the night. It's a tough battle, for his brother, Alexei is his polar opposite.
When Lev's mortal girlfriend, Carly, dies from complications due to an automobile accident, the vampire is crestfallen. All he wants to do is die and join her on the other side. But how can a soulless son of Dracula be accepted into heaven?
Thus begins Jeanne Bannon's YA novella, Beautiful Monster: The Exchange Book I. Bannon does an amazing job developing Lev's and Alexei's characters. When we are introduced to Boris, a monster that makes Alexei look like a Disney character, we are appalled by his ugliness and ferocity. Boris goes way back to the beginning of time. When Alexei met him, Boris was a power hungry older man back in the days of the Bolshevik uprising in the brothers' native Russia. Boris is an immensely strong vampire who Bannon describes as a person with "a strange look in his eye, like a ravenous lion eyeing a lamb."
Beautiful Monster: The Exchange will keep readers hooked from beginning to end in this 78-page vampire tale. It's also is a love story that will grip your heart like a vise until its heart-stopping conclusion.

Beautiful Monster: The Hunt Book 2
In The Exchange we met Lev Baronovsky, his brother Alexei, girlfriend Carly, and the ferocious monster, Boris. Jeanne Bannon brings most of these characters back and more in book two of the Beautiful Monster series.
In The Hunt we meet Alina, a beautiful vampire assassin assigned to track down a killing machine terrorizing New York City. She soon discovers that the vampire she needs to terminate is her ex-lover Alexei, but her care-free fun-loving ex-boyfriend isn't the same vamp.
To compound Alina's problems, or perhaps elevate them, is ZoZo, a deformed orphan whom Alina cares for and who provides sustenance for the vampire caretaker. Could heartless Alina actually love this wretched imp?
Bannon manages to sustain a fast-paced action packed thriller with battle scenes mixed in with the slower hunt scenes where character personalities are revealed. The author has a knack of creating believable characters readers can relate to and even empathize with, except the hated Boris.
This reviewer's only criticism of the novel were a few jarring editorial concerns regarding misspellings and misplaced words. However, these few oversights didn't interfere with the enjoyment of this book.

What's Next?
After reading book 2 you'll know that a book three is on the way. Bannon says, "Without giving away spoilers, book 2, The Hunt, did end with a mystery and I plan to solve it. The same cast of characters will be featured, but look for a few new faces."
Regarding Beautiful Monster: The Exchange Bannon says, "The Exchange, is FREE on Amazon. If readers pick it up, please leave a review. It's a consistent top download – literally hundreds and hundreds of copies are downloaded every month but no one thinks to leave a review. Reviews are incredibly important for authors – they tell readers whether or not the book is good, and, they lead to sales of the authors other works."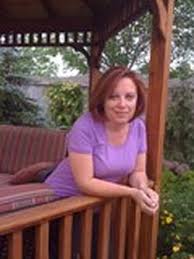 About the Author
Jeanne Bannon has worked in the publishing industry for over 20 years. She started her career as a freelance journalist before nabbing a job as an in-house editor for LexisNexis Canada. Her debut novel, Invisible, is a superb paranormal YA novel about an unhappy teenage girl who wishes she could just disappear. And then one day she does.
Currently, Bannon is being mentored by award-winning Canadian author, Nino Ricci. He's guiding her through a novel she's been working on for a few years called, Incarnate. It's about a disembodied spirit who takes up residence in the body of a fully grown man (a trade of sorts takes place), in order to learn a few lessons and fulfill his destiny. 
When Bannon is not writing she enjoys spending quality time with her daughters and loving husband, David. She lives in Ontario, Canada.