Author Jennifer Froelich has her eyes on today's headlines—legislative gridlock, red states vs blue, and partisan politics—for future outcomes. From the depths of her imagination, and keeping in mind the worse case scenario of constant Washington bickering, she has created a dystopian society in the next century that is sadly possible as a result of Congressional intransigence.
In Froelich's world, the United States of America, torn apart by civil war, no longer exists. The United Democratic Republic (UDR), that no longer holds sacred American symbols and institutions like the American Flag, the Bill of Rights, and the Liberty Bell, has replaced it. Stealing Liberty is set at a secret detention school for teens whose parents are branded as enemies of the state. Director Wanda Kino rules Windmill Bay (The Home) like a fascist dictator.
This YA novel is told to readers in the first person by four different teen characters—Reed Paine, Xoey Stone, Riley Paca, and Adam Quincy. From each unique perspective Froelich expertly builds tension and suspense as we learn their history, their efforts to survive adversity, and their relationships. For example, through their eyes we learn the UDR is comprised of the East and West Sands with all the land in between the Atlantic and Pacific, called "The Dirt," is ruled by renegades that the UDR is constantly fighting.
Each teen was sent to the Home because their parents either had revolutionary tendencies, like Reed Paine's folks, or Xoey, who was turned into the Secret Service (SS) by a father who didn't like his wife and daughter attending forbidden religious services.
Reed, Xoey, Riley, and Adam band together to quietly figure out ways to use their talents in order to subvert Director Kino. The kids uncover a secret library that opens their eyes to the foundation of the original American republic. They learn that democracy depends on people cooperating with each other through compromise. Its with this spirit Reed decides to steal the Liberty Bell before it gets into the hands of a Japanese entrepreneur.
Though this reviewer found the shift between four different voices a bit confusing, Stealing Liberty is a worthwhile read for any student of American History and the frightening affects of a government held by gridlock.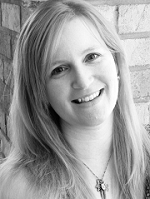 About the Author
Jennifer Froelich published her debut novel, Dream of Me, in late 2011, which reviewers praised as "well-orchestrated with outstanding imagery." Her second novel, A Place Between Breaths, published in 2014, was called "a roller-coaster ride with enough twists and turns to keep everyone interested" and won an Honorable Mention in Writer's Digest's 23rd Annual Self Published Book competition. Jennifer is a frequent contributing author to Chicken Soup for the Soul.  A graduate of the Walter Cronkite School of Journalism at Arizona State University, Jennifer worked for many years as a freelance editor and writer before publishing her own work. She lives in beautiful Idaho with her husband, two teenage kids, and a rescue cat named Katniss.