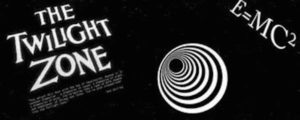 Many young readers may not know much about "Twilight Zone," an anthology series hosted by Rod Serling that ran for five seasons from 1959-1964. Episodes included psychological horror and thrillers, fantasy and science fiction. Usually an episode ended with a macabre twist.
Author Majanka Verstraete undoubtedly was influenced by Serling's TV show when she wrote The Doll Maker, a psychological thriller for pre-teens with an ending that will blow your mind.
When Derek passes a new doll shop in town his sister Annie wants one of the dolls. Mother eventually gives into her demands and purchases the life-like toy named Tim, who resembles a three-year-old boy with "tiny eyebrows, a turned-up nose, and a mouth with miniscule teeth." The doll freaks Derek to the core.
Derek tells his best friends about the doll after his first run-in with the Chucky-like wanna-be. The little monster even bites him.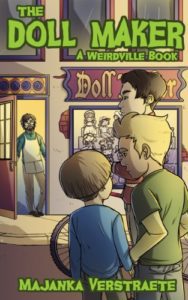 Of course no one really believes the ten-year-old with an over active imagination until Derek takes friends Jamie and Martin to the doll shop and Martin falls under the influence of the doll maker's spell.
Verstraete knows how to build tension in this 86-page middle-grade horror story. Readers will find themselves white-knuckled as they flip pages to the book's unexpected climax.
This reviewer rarely reads a book in one sitting, but The Doll Maker was an exception. However, there is a warning: If you want to sleep at night, don't read this book before bedtime.
About the Author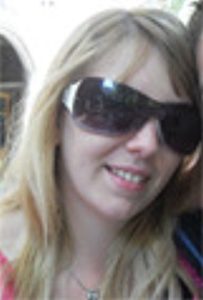 Majanka Verstraete writes about all things supernatural for children and adults. She has authored a picture book series, Valentina's Spooky Adventures, and a chapter book series she's dubbed Weirdville. (The Doll Maker is the first book in this series.) Her two YA series include Mirrorland and the Angel of Death Series. When Majanka is not writing she's helping authors promote their books on Enchanted Book Promotions. She offers book tours, marketing services, web design, and more