Tuesday mornings at 10:46 am rat children meet up at Rat Park for fun and games. The big rats think they are so tough and prove it in contests of stamina and strength. But such challenges become old and new ideas are a must to keep Tuesdays special.
Brock had the idea that won the day, a science experiment!
Author Adrienne Quintana and illustrator Shalece Fiack combine their talents to create the fun picture book Rat Tuesday. With easy reading prose and colorful pictures, YA readers will have fun reading this book to their youngest siblings.
The rats look like human children with big ears and long tails. The plot is cute and imaginative capable of holding the attention of any child who loves a good story and adorable pictures.
You can bet Jake the Snake will get his bath and return next Tuesday for another adventure, just like Rat Tuesday readers will reopen their book to explore Quintana's use of language and Fiack's blend of color and space over and over again.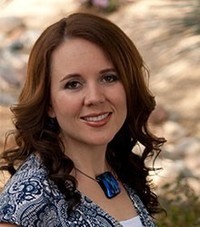 About the Author
Adrienne Quintana is the author of Eruption and Reclamation as well as several children's books. When she isn't writing, Adrienne enjoys running, hiking, and matchmaking (Are you single? She probably knows someone perfect for you.) She lives in Arizona with her husband and four children, who give her love, support, and plenty of good material for Instagram.
About the Illustrator
Shalece Fiack has loved painting and drawing since her childhood. She is the illustrator for the Rat Tuesday series and an acrylic painter. In 2015, Shalece completed 100 paintings in 100 days. Shalece continues to paint soft, colorful pieces in her home studio in Orono, Maine, where she lives with her family.