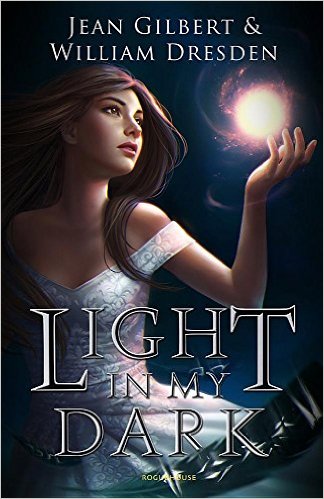 When Harper Deveraux was a small child, her mother, Isabelle, told her fairy tales about the magical land of Non, which existed in a forever twilight with flowers that glow in the dark.
Now, sixteen-year old Harper is desperate to leave boring Glen Eden, a sleepy town at the foot of the Adirondack Mountains in upstate New York. Her best friend, Jack, can't understand her discontent of their hometown. He adores the mountain peaks that glow with the rising sun and Moon Lake that is dotted by small islands at the edge of town.
Prior to their high school's Junior Prom, Jack manages to scrape together the courage to ask Harper to the dance. She accepts, but a new boy at school, Knes Hedemann, a transfer student from New York City, really has her attention. His bright blue eyes, pale blond hair, and chiseled good looks cause Harper's face to flush. So when he asks her to the Prom, her promise to Jack is forgotten. (Besides, they are just friends, aren't they?)
During the dance, Knes manages to convince Harper to ride in his gorgeous black antique Jaguar where he takes her back to his family mansion. Meanwhile, Jack doesn't believe Knes is who he says he is and beats the couple back to the house to investigate the interloper for himself.
When Knes and Harper show up, Jack hides only to discover that the strange boy has the power to travel through a portal to another world where he takes Harper, who is more than happy to experience the adventure. Jack stealthily follows and the real excitement begins.
The writing team of Jean Gilbert and William Dresden create a thrilling fantasy in their novel, Light in My Dark. The world of Non is unique—for it lacks a sun, stars, and is void of light except for an unexplained twilight. It is also haunted by an indescribable entity of evil plotting to control all of Non, and attempts to do so by controlling others. The authors' characters are well developed, the plot exciting, and the surreal settings are described beautifully.
Light in My Dark is one novel readers of YA fantasy, romance, and adventure will have trouble setting down on their bedside nightstand.
About the Authors
Raised in Virginia, Jean Gilbert moved to New Zealand twelve years ago. She takes her writing very seriously  as she develops plots, characters, and dialogue. The genres she enjoys writing about include action, adventure, and the struggle between good and evil. When not writing, this self-described nerd enjoys reading the latest science fiction novels. You can find her on her website at www.jeangilbert.com.
William Dresden, an award-winning screenwriter, spent several years as a script doctor and pursued his dream of writing a Hollywood blockbuster. He lives in Virginia with his wife and two children.