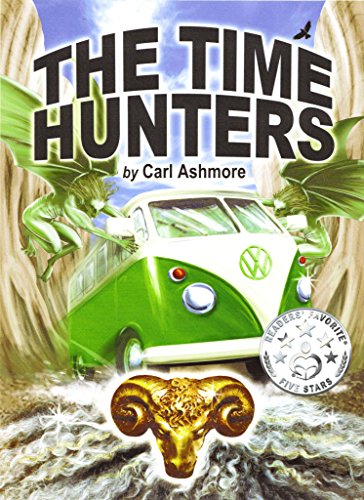 Becky Mellor, age 13, is prepared for her worst summer vacation. She has to spend it with her little brother, Joe, at Uncle Percy's stately mansion, Bowen Hall. To make matters worse, Internet access at the mansion is questionable.
Little does Becky realize that her entire life is about to change when she and Joe discover that Percy Halifax isn't the boring recluse as they previously thought. Uncle Percy is a time traveler, and Bowen Hall is the home of a baby Triceratops, two Sabre-tooth tigers, and a hero right out of the Robin Hood legend, Will Scarlet.
Author Carl Ashmore draws his readers in with descriptive prose, realistic characters, and humor as his protagonists are compelled by events to find the mythic Golden Fleece from Greek mythology or else the powerful artifact could fall into the wrong hands and destroy history as we know it.
Though the intended audience for The Time Hunters is for the middle school crowd, this science fiction time travel story will hold the attention of any reader from 10-90.
If you enjoy this book, and I'm sure you will, Carl Ashmore has written five books so far for the Time Hunters Series. They include The Time Hunters and the Box of Eternity, and The Time Hunters and the Spear of Fate. Check out the other titles on Amazon.com.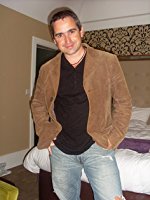 About the Author
Carl Ashmore is a British author from Cheshire, England. After graduating from Bournemouth University he first worked in the television industry and then became a lecturer. In 2006 Ashmore took a sabbatical in the South West of France and wrote The Time Hunters. Today, he's back in England living with his daughter, girlfriend, and obese cat.