It's not a bird.
It's not a plane.
It's not a man.
It's Supergirl!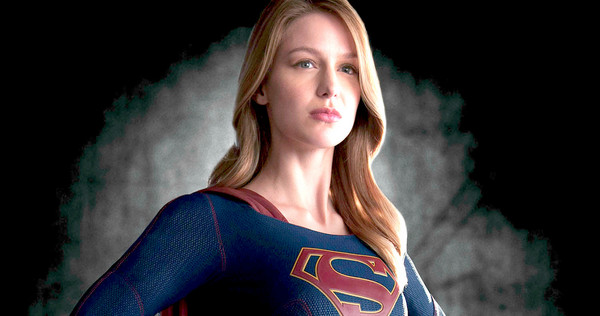 Supergirl, one of the highest profile new series coming this fall 2015, is slotted to begin in mid-season on Mondays at 8:00 PM.
Created by DC Comics as a female counterpart to Superman, Supergirl first appeared in Action Comics in 1959.
After baby Kal-El, who would grow up to become Superman/Clark Kent, escaped the exploding world of Krypton, a chunk of his planet survived. Argo City drifted through space. The city's lead scientist, Zor-El, protected the city with a lead barrier from the deadly effects of Kryptonite. Years later, a meteor storm ripped away the shield exposing the Kryptonians to Kryptonite's lethal rays.
Zor-El could only save one person, his daughter, Kara. So the scientist sent her to Earth under the guise of Linda Lee Danvers to be mentored by her powerful cousin, Superman.
Supergirl will star Melissa Banoist. She is an American actress and singer known for her portrayal of Marley Rose on Fox's musical comedy-drama television series, Glee.
Like most TV versions of classic comic book stories, the writers of Supergirl will stray from the original. Here's what DC spokeswoman, Tiffany Smith has to say about the series:
            "The series will follow Kara Zor-El, a Kryptonian girl who's been hiding her powers here on Earth, but decides to embrace her powers, and become the hero she was always meant to be."
If you can't wait for the TV series, check out Amazon for quite a few entertaining YA books starring Supergirl. Here are three:
Supergirl, Volume 1: Last Daughter of Krypton– She has the unpredictable behavior of a teen, Superman's powers, and is forced to live in a strange world.
Supergirl: Identity– This is a collection of stories from Supergirl #10-19. Here Supergirl adopts a secret identity, joins a super team, battles Batgirl, and begins a relationship.
Supergirl: Beyond Good and Evil– Here Kara is confronted by a ghost from Krypton and uncovers revelations about her past.
Supergirl, aka Linda Danvers, is an intriguing YA character that should captivate audiences this fall. Check out the preview video.