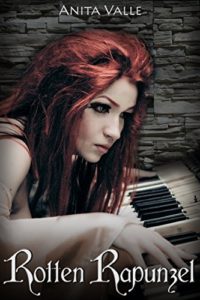 YA author and illustrator Anita Valle has created a very dysfunctional family in her Dark Fairy Tale Queen Series. The novels begin with Sinful Cinderella, who turns out to be a not very pleasant young woman living with an even more unpleasant stepmother and two stepsisters—Lunilla and Melodie. Cinderella does end up marrying a  prince, who is not very charming and behaves more like a sociopath. Through his first wife he fathered a spoiled, conniving daughter. Perhaps you've heard of her? Snow White. What happened to the child's mother is anyone's guess, but it wasn't good.
To no one's surprise, little Snow White hates her stepmother. But, months after the fairytale wedding and coronation, Cinderella has twin daughters. Snow White's account of the story can be read in Sneaky Snow White. At the end of this tale is where book three in the series begins—Rotten Rapunzel.
Rapunzel is a 15 year old girl sheltered from the world by the woman who has raised her—Snow White—or as the world calls her, The Ice Witch. Rapunzel prefers Snow Queen to describe her half sister, who has turned the kingdom into perpetual winter.
The new queen is Lunilla, Cinderella's stepsister, who grabbed the seat of power during a period of turmoil. To insure Rapunzel's safety, Snow White keeps her half-sister locked up in a tower. The only exit is a window at the top of the tower. Fortunately, Rapunzel has extremely long hair, so Snow White uses those tresses to enter and exit their sanctuary.
One day, when Snow White is away purchasing supplies, a sixteen-year-old boy, Kay, finds the tower and coerces Rapunzel to escape her prison, visit the castle with him, and perhaps meet a few people along the way. Rapunzel loves the idea, for she knows no one, except for her sister, and understands little about the ways of the world. Thusly, Anita Valle begins an adventure that will keep readers enthralled.
Valle uses humorous dialogue, paints magnificent word scenes, and develops a story based on fairy-tale literature providing readers with unanticipated plot twists to keep them entertained.
Each of the Dark Fairy Tale Queen books is a story unto itself, so if you desire to start off with Rotten Rapunzel, you'll get a sketchy back story along the way to fill you in on what occurred in the previous novels.
I have devoured all three books thus far and would suggest readers begin with Sinful Cinderella, then enjoy Sneaky Snow White, before finding out the fate of Rotten Rapunzel. I hope you enjoy the experience of reading all three books as I have.
About the Author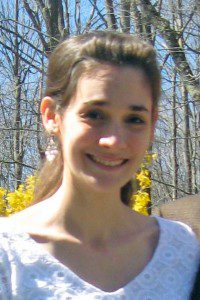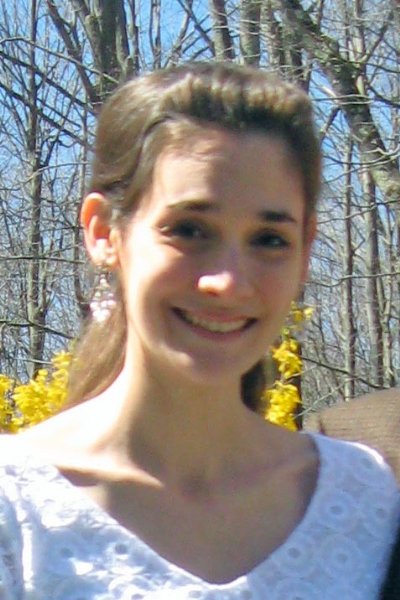 Born in Philadelphia, Pennsylvania, Anita Valle loves to read literary novels when she's not drawing or working on her next novel. She is the author of the Nine Princess Series and she has developed a few coloring books most kids would enjoy. She currently lives in upstate New York with her husband and children.