Page Turners
Below you'll find books I simply loved along with my review. Some of the reviews were published on review sites like Midwest Book Reviews, Amazon, Barnes & Noble, or Goodreads. If you think you, a friend, or loved one would enjoy the read, just click on the Amazon link.
​by Anne Loader McGee
Engaging Civil War Novel for Teens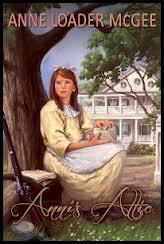 Though there are a plethora of books on the market about the Civil War, Anni's Attic, by Anne Loader McGee is one of the best.Written in the first person perspective about life on a Georgia plantation from 1861-1865, it shows the day-to-day experiences of Jennine Parkington and her cousin Annise Bouvoir. Jenn is an 11-year-old southern belle who recently lost her mother. In October 1861 her dad, Phillip Parkington, a Northern sympathizer, moves Jenn from their New Orleans home to live with his sister near Savannah, Georgia. Phillip then leaves to fight for President Lincoln.
Meanwhile, Jenn must live with her "ill-mannered" 12-year-old cousin, Annise Bouvoir, "who could not even speak French like a proper lady." When Jenn's carriage pulled up in front of White Magnolias on that late October 1861 day angry eyes watched her from a secret attic tucked away inside the plantation home. Anni wasn't very happy about having to play hostess to her know-it-all snobby first cousin. Anne McGee's historical novel, Anni's Attic, provides a heart-wrenching look at the atrocities of the Civil War and its affects on the lives of the people living in the Savannah countryside. The YA book is a marvelous character study of Anni and Jenn. During the course of the war the cousins encounter spies, racial hatred, the Underground Railroad, and Sherman's March to the Sea. Through it all they take time alone together in the confines of a secret attic in White Magnolias. There the cousins develop trust as they mature and learn to love and respect each other. Anni's Attic is a novel all secondary school students must read to advance their understanding of the Civil War era.
by Jessica Tornese
Time Travel for Teens
Kate Christenson is a spoiled 21st Century city girl forced by her father to spend summer vacation on her grandparents' farm in rural Minnesota. To add insult to injury Kate has an uncanny resemblance to her Aunt Sarah. Family and friends who knew Sarah gasp or cry when they see Kate. Sarah died when she was Kate's age, 15, from an apparent suicide.
After an accident in the barn, Kate wakes to a calendar reading 1960. For some amazing reason she has been transported back in time fifty years to the summer when Sarah died. Life isn't easy for Kate/Sarah. She must wake up before the roosters to milk cows, tend the hay in the barn, and countless other chores leaving her hands blistered and her body muscled. And the farm doesn't even have running water! No wonder Sarah killed herself. Or did she?
The boys in town seem to be drawn to Sarah. There's Dave Slater who is tall, handsome, strong, and a bit domineering. Travis Kochevar is a very cute townie with a gentle touch and dimples hard to resist. Jessica Tornese takes her readers through time in Linked Through Time, an absorbing YA novel with riveting characters and a fascinating arc that will keep her audience turning pages as Kate's summer on the farm comes closer to the August date of her aunt's demise.
by Peggy Tibbetts
21st Century Cinderella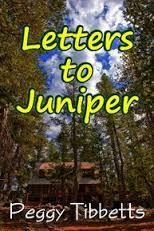 It's been six years since 12 year-old Sarah Smith moved away from her Ft. Meyers, Florida home after the sudden death of her mother in an automobile accident. She and brother Abraham moved around with their dad from Georgia to Missouri and finally settled on a mountaintop in Bonner's Ferry, Idaho. Life isn't easy for Sarah. Dalton, her dad, is a Separatist. He believes in a strict interpretation of the Bible. Since Sarah's isolated home doesn't have a TV, telephone, indoor plumbing, or a nearby school, she passes her free time writing letters to her friend, Juniper, who she hasn't seen since she was in kindergarten.
Peggy Tibbetts writes a heart-rendering story from Sarah's perspective about life with a dad still living in the 19th Century; and his close alliance to the members of the Order, a group aligned with the neo-Nazi group, the Aryan Nation. Dalton Smith is a gunsmith preparing for the upcoming revolution against the U.S. government. His wife, Shelly, is a wicked step-mom treating Sarah more like Cinderella than a beloved daughter. Through the literary use of a journal of letters, Sarah reveals a life most pre-teens would cringe at—chores from sunup to sundown, friends living miles away, and little contact with a friendly face. From first page to last readers will be engrossed in Sarah's plight until the mind-numbing climax.
(Warning: Read Letters to Juniper with a box of Kleenex by your side.)