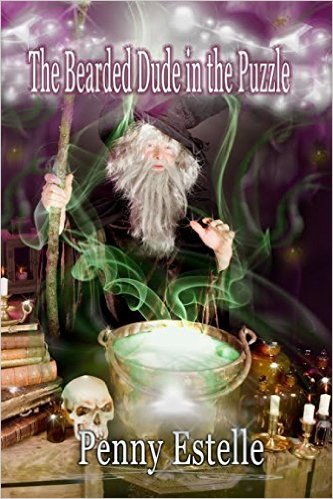 Andrea, a high school student, and her middle school brother, Bobby, were pried from comfy Florida living and tearfully moved to Stevensville, Idaho, a small town country community.
Mom Shelly Taylor was a successful associate at a Tampa advertising agency, so she didn't like the move either. Dad Steve Taylor had a job offer in Stevensville supervising an entire warehouse operation earning him three times his salary as a paper pusher.
So the family moved. Since Steve had the poor habit of thinking of himself first and not the needs of his family, he got caught sleeping with the neighbor's wife.
The courts wouldn't allow Shelly to move back to Tampa, so she had to hold down two jobs—answering phones at a real estate office and cleaning houses for a management company.
It was at a home she cleaned where Shelly found a jigsaw puzzle she figured she and the kids would have fun putting together. Little did she realize the trouble one innocent puzzle would cause her children.
Author Penny Estelle has a wonderful talent of bringing adult and child audiences together to enjoy her work. Issues like infidelity, divorce, new schools, and hiding a bearded wizard from mom pop up in this entertaining novella. The Bearded Dude in the Puzzle is one book parents and kids alike will enjoy reading.

About the Author
Penny Estelle was an elementary school secretary for over two decades. Once retired, she decided to write stories about and for kids. Some of her favorites are Hike Up Devil's Mountain, A Float Down the Canal, and The Wickware Sagas, which are time travel stories including Billy Cooper's Awesome Nightmare, Ride of a Lifetime, and Bumped Back in Time. I've read the series and enjoyed it immensely.
Estelle lives on a 54-acre ranch in Arizona with her hubby. She's thinking about writing an erotic novel, but her husband forbids the prerequisite affairs needed for research. Go figure!