(2nd Place Winner in Royal Dragon Fly Book Awards – Middle-Grade Fiction)
The Mayans need a goddess powerful enough to save them from alien taskmasters. Is Koolura up to the job?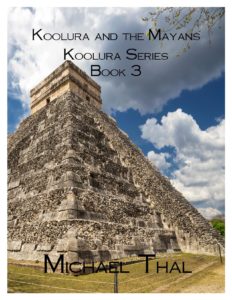 Koolura and best friend Leila travel to Oaxaca, Mexico for a wedding. The girls visit a Mayan archeological site. There they are mysteriously transported back in time to the Mayan era.  Koolura and Leila are imprisoned, used as a sacrificial lamb to a Mayan god, become food fodder for a monstrous snake, and chased by alien teens bent on exploiting Koolura's gifts. During their thrilling exploits the girls wonder if the Aquarians are planning to take over Earth? And can they stop them in time?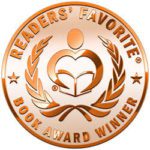 Bronze Medal Winner 2017 Reader's Favorite Award Contest
A high school track star is abducted by aliens, explores strange worlds, uncovers genocide on a planetary scale, and is thrust into extraterrestrial politics that decides the fate of an Earth on the brink of war or unification.
The Abduction of Joshua Bloom tells the story of a teen abduction by an alien race who justifies their act in an attempt to save their people. Joshua finds himself in a world dominated by women, and men are subjugated to their whims. He travels to a dinosaur world, visits a water planet, and a world doomed by a star about to nova.

Twelve-year-old violin virtuoso, David Rothman, is plunged into a deaf world, necessitating him to adapt to a new culture and language in order to survive.
DAVID ROTHMAN is an overnight success. He performs Tchaikovsky's Violin Concerto in New York's Symphony Hall with rave reviews attracting the attention of the Queen of England. His future is laid out for him like a well-lit freeway. Then, on his twelfth birthday, David suffers from a sudden and irreparable hearing loss, plunging him into a silent world.
The novel shows how an adolescent boy copes with deafness. How will he communicate with his friends? What can he do about school? Where does his future lie?
At the age of fifty-one I had a severe hearing loss taking me away from my job as a sixth grade teacher. From that experience, I was inspired to write this story. It shows by example how middle school children can cope with adversity. If a person has a willingness to learn and an open mind to explore all possibilities, he can find a way to succeed.
Won Honourable Mention in the 2012 Hollywood Book Festival.
Won Honourable Mention in the 2013 Paris Book Festival. 
Won Second Prize in the 2015 Royal Dragonfly Book Awards in the Young Adult category
The Legend of Koolura is a fantasy about a young girl's metamorphosis into adolescence.
Koolura isn't an ordinary girl. She has what every child dreams. She has the COOL. Like all preteens, Koolura has doubts about herself. She and her father have relocated so often she has few community ties. Now, at her new school, she feels right at home for the first time in her life.But will these powers be of any use in stopping a stalker intent on her destruction? As the hour approaches for her final confrontation with her nemesis, Koolura may finally find vengeance to the man who killed her mother.

Koolura has the ability to teleport, levitate, heal, and even fly. But at Camp Saddleback she wakes up drained and powerless. Who or what has stolen her psychic powers? 
As Koolura searches for the truth about her power loss, she and the Chumash Girls have to deal with pranksters ruining their cabin and destroying their summer. Campers plan revenge but problems escalate as lives are threatened. Will Koolura and the Chumash Girls solve the mystery at Camp Saddleback?