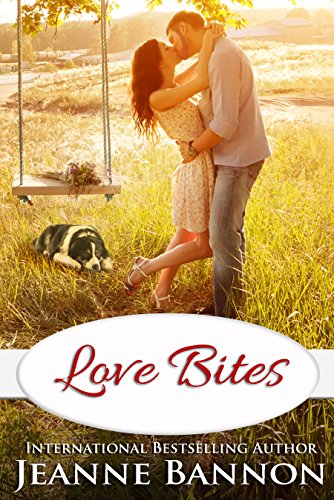 Jack is a 35 year-old eligible bachelor living in rural Florida. He dates attractive locals, but first they must pass "The Phil Test". Phillipa, an Australian shepherd, has the task of meeting Jack's potential mates. When she does, first her fur stands on end, followed by a low growl, and ending with bared teeth. Jack's love interest is immediately dusted.
No one has passed "The Phil Test" until Jack meets Star, a beautiful eccentric artist who claims her psychic described Jack perfectly, and that one-day Jack would become her husband.
International bestselling author, Jeanne Bannon provides her readers with a memorable love story that will keep them turning pages until the novel's satisfying climax.
Bannon's plot is well thought out, her characters feel like old friends, and her scene descriptions unfold like mind pictures. Love Bites will have you smitten from first to last page.
About the Author

Jeanne Bannon, author of Invisible, a YA paranormal romance that has been optioned for film, has worked in the publishing industry for over twenty years. She has worked as a freelance journalist and then an editor for LexisNexis Canada. Her current project is Dark Angel, a paranormal thriller. Jeanne lives in Ontario, Canada with her husband and daughters.