I find that many authors of YA series books fail to end their novels. They tend to leave the plots up in the air hoping a reader will plunk down a few more bucks to buy book 2 or 3.
I hate that!
So when I wrote the Koolura Series I made sure each book had a satisfying ending. However, I also made sure a few strings tied the novels to nudge readers gently to pursue reading book 2 or 3.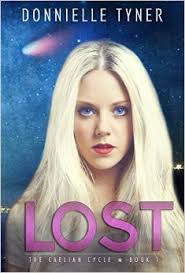 Donnielle Tyner understands this way of thinking. In Lost: The Caelian Cycle (Book 1) she builds an excellent plot, develops superb characters, and ends with a satisfying conclusion that doesn't beg readers to pursue the second installment of The Caelian Cycle due in the fall of 2015.
Tyner develops the world of Lost expertly. In 1916, during the great World War, a meteorite struck during a small skirmish. Its dust enveloped surviving soldiers altering their DNA providing them with a Talent. Some could manipulate sound, light, fire, a life force, or have great strength or speed. The future off spring from these troops spread quickly throughout the planet becoming known as Caelian. If a normal couple gave birth to a Caelian child, the child would be given up to a special orphanage, where the children would be raised to learn to control their Talents.
Sadie was one of those children. Abandoned at birth by her mother, Sadie was raised at the Saint Vincent's Orphanage where her family becomes her friends. Now, at 17, Sadie's Talent is about to be realized, but she will soon find out that her gift could leave death in its wake.
Donnielle Tyner does a superb job of characterization. From Sadie's first person perspective, we get to know our heroine well. We also learn to love her best friends Madison and Rebecca—two other Caelians with fascinating Talents.
Tyner moves the plot at a smooth pace taking in Sadie's surroundings in a picturesque manner. And as stated earlier, the book ends with a satisfying conclusion leaving the reader with an urge to pick up book 2 when it arrives on Amazon in the fall of 2015.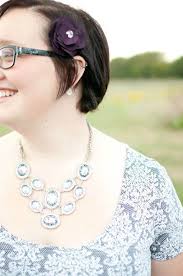 About the Author
Donnielle Tyner is a freelance writer and stay-at-home North Texas mom. She enjoys raising chickens and a vegetable/herb garden. Her passion are her two children whom she home schools. She also enjoys blending her herbs into original blends of herbal tea and home remedies when her husband and kids become ill.