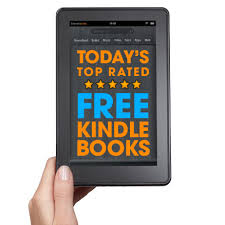 There are scores of websites on the Internet offering free Kindle books. Many of them are scams. If they ask for any of the following, move on:
Up front payment

Ask for your participation in promotional games

Ask for your credit card information
A genuine site actually letting you download a free Kindle won't ask you for money. You will not be requested to participate in promotional activities nor will credit card information be sought.
With that said, here are four sites offering free Kindle books and some information about each.
Founded in 1971 by Michael S. Hart, Project Gutenberg's goal is to digitize and archive cultural works and to "encourage the creation and distribution of eBooks". It is the world's oldest digital library.
Project Gutenberg is run by volunteers and gets free hosting. The site offers books falling into two categories:
Books not protected by U.S. copyright laws. These books are usually published prior to 1923 when protection rights have expired.

Books by authors giving away their Kindle books for promotion.
Founded in 1994 by Jeff Bezos, Amazon is headquartered in Seattle, Washington. Amazon.com is the largest Internet-based retailer in the United States. Its Kindle e-book reader is one of the most popular e-book readers available.
Many times authors and publishers will promote books on Amazon by offering the Kindle version for free during a limited time. All you need to do is:
Establish an account with Amazon

Own a Kindle

Find your free book and download. Here's the LINK.
These sites have the same e-books as Gutenberg Project, however you can find the books formatted differently. If you have an e-book reader like an iPad or Nook, you may find the download you're looking for. Kindle downloads are also available on these sites.
Looking for a free e-book? Shop smart and visit Project Gutenberg, Amazon, or other related site to save. However, contemporary popular fiction won't be available for free, but you never know the gems you may find.
Good luck hunting.