Last year, Amazon waged an unusual public battle with America's top 5 publishers, Hachette—a conglomeration of imprints like Little, Brown, Hyperion, and Orbit. Their published authors may sound more familiar—James Patterson, Michael Connelly, Mitch Albom, David Baldacci, and J.K. Rowling.
Their argument was over Amazon's e-book pricing and Amazon's role in the publishing ecosystem.
Amazon bullied Hachette by not permitting the publishing conglomerate from setting its own e-book prices and subjected the company's books to artificial purchase days. For example, if James Patterson's YA novel, I Funny, or J.K. Rowling's (she uses the pen name Robert Galbraith) young adult hit, The Silkworm were ordered, the books wouldn't arrive for two to five weeks.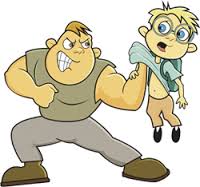 The results were obvious—Hachette sold fewer books.
Amazon said the two companies were unable to reach acceptable terms.
Everything changed November 13, 2014 when Hachette won the right to set its own prices for e-books. An analyst for Forrester Research, an influential research and advisory firm, James L. McQuivey said, "Hachette got Amazon to allow them to control pricing while also cutting the amount of money Amazon takes if the publisher does engage in discounts, which appears like a victory. But in the end this all cements Amazon's ultimate long-term role in this business, which will only put Hachette right back in this situation every time they are up for renegotiation." 
Today, e-book sales make up about 30% of all book sales and Amazon has a 65% share within that category. Amazon's current annual revenue from book sales is $5.25 billion.
Since e-books obviously are the wave of the future, what e-book reader is the best for readers?
Follow this LINK to find out.