Flying to the Fire is the second book in Elyse Salpeter's Flying Series. The central character, Danny Anderson, a thirteen-year old deaf child with special gifts, has the unique talent of communicating with the souls of the dead.
In the first book in the series, Flying to the Light, Danny is six when a crazy corrupt biophysicist, Samuel Harrington, kidnaps Danny's parents and will stop at nothing to get his hands on their little boy. Harrington's wife, Marta, is dying and he wants to control where her soul goes after she dies.
In book #2 in the series, Danny is 13 years older and is the big brother to Katie, his seven-year-old sister. Where Danny's powers can commune with things of the sky and heaven, Katie has the power to communicate with insects and the creepy dark things found in the bowels of the Earth.
Now safely behind bars, Samuel Harrington has found a way to get messages out to his agent who is working on developing Katie's powers so she can free Harrington's wife from the pits of hell. What follows is non-stop action that will keep readers riveted to the page.
Also back in book #2 is Gary and Maddie Anderson, Danny's scientist parents. His big brother, Michael Anderson, now a graduate student, brings home his girlfriend, Charity, who takes up all his attention. When Danny unsuccessfully tries to talk to his brother about his trouble sleeping and being attacked by an evil black mass that boiled up from the depths of the earth, he realizes that only he will be able to save their little sister Katie.
As a deaf writer, I truly appreciated reading about a deaf character and his successful efforts overcoming adversity. It was also nice to see his family had learned American Sign Language, something few families do when one of their own is deaf.
Flying to the Fire is superbly written with excellent characterization, vivid scene descriptions, and an exciting plot. Though the plot centers on a fictional afterlife, the author doesn't bring in any particular religious point of view, leaving that interpretation up to the reader.
The Flying Series is a YA sequential series where the author connects plots that happen chronologically. Consequently, readers should read the books in order beginning from book one.This novel and series is highly recommended.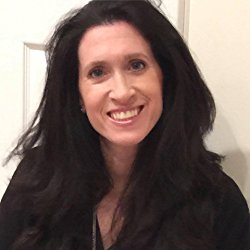 About the Author
Elyse Salpeter is the author of eleven novels, all of which mixes fantasy with reality. For example, her 4-book Buddhist thriller series tells the story of a fearless young woman whose life is stepped in Buddhist spiritual mysteries as she discovers the world around her isn't what she believed it to be. Besides writing, Salpeter enjoys cooking, jogging, and the company of her twins. You can learn more about her at her blog at www.elyesalpeter.wordpress.com.