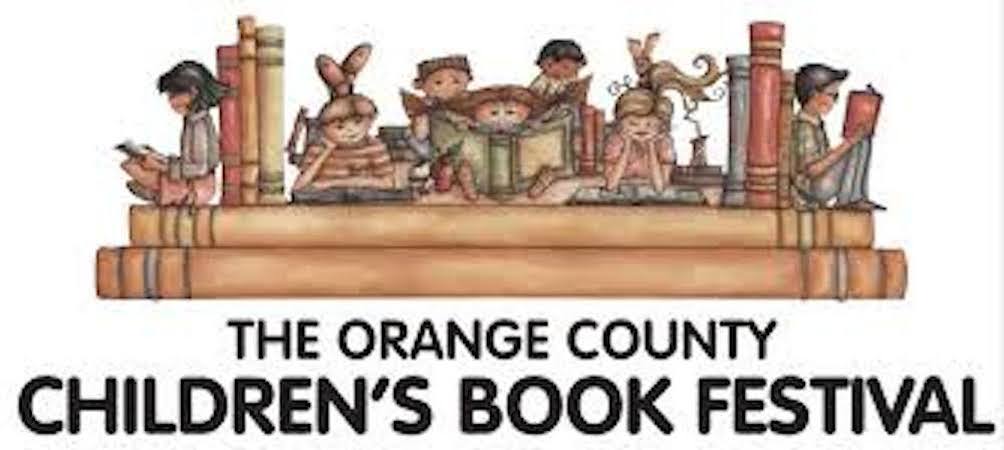 Remember the good old days when you could walk over to a local bookstore to see what's up with your favorite YA author? Today, you can do that a lot quicker on the Internet and the Amazon website. However, the same emotional connection seems to be missing.
On Sunday, October 4, 2015 you can regain that connection, and more, at the 12th Annual Orange County Children's Book Festival where over 130 authors will be available to discuss their newest book, and sign your purchased novel.
For YA fans, writers will be on hand to discuss their work on the Teen Stage beginning at 10:00 AM and running close to 4:00 PM.
The Emcee on the Middle Grade/Teen/YA Stage is Sean Wellengard, the scholarship advisor at Orange Coast College. He'll be introducing 17 writers. Here are a few of those authors, the books they'll be discussing, and the age range.
10:20 AM- Jen White- Survival Strategies of the Almost Brave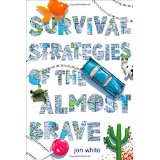 Liberty and Billy are sent to live with their father. Unfortunately for the sisters, their unpredictable dad abandons the children at a gas station in the middle of nowhere. The girls decide to find their way home to San Diego. This is an excellent book showing the resilience of the human spirit.
Age: 9-13
11:20 AM- Rich Samuels- My Life at the Bottom of the Food Chain
Thirteen-year-old Alex is fearful of bullies lurking around his middle school like vampires hunting for prey. Kirkus Reviews says, "Witty…entertaining…a valuable addition to topical literature about bullying."
Age: 11-16
12:40 PM- Michael Thal– Koolura and the Mystery at Camp Saddleback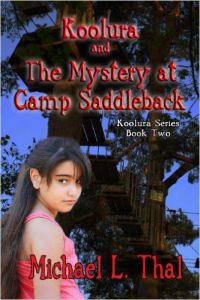 Koolura, a girl with psychic powers, spends her summer at Camp Saddleback. Quickly, a fun summer vacation spirals out of control when an unknown prankster threatens lives. To make things worse, someone is stealing Koolura's superpowers leaving her camp group vulnerable.
Age: 10-16
2:10 PM- Icy Smith– Mystery of the Giant Masks
This is a story about tradition, honor, respect, and beauty. It tells the tale of the ancient Chinese people of Sichuan Province integrating fact and fiction to produce an excellent book for elementary and middle school readers.
Age: 9-15
3:10 PM- Emma Price– Another Girl Calls My Dad Daddy 
Portia Maddox, age 12, meets her older half-sister for the first time. Jealous of Portia's life, Jasmine embarks on a series of efforts to make Portia's life miserable not realizing that her little sister suffers from Type 1 diabetes. This is an important read for all people living in a blended family.
Age: 8-adult
October 4, 2015 is a perfect day to get your hands on a book, chat with authors, and even get your purchased novel signed.
See you at the Festival!