September 25th, 2016 (1 pm to 4 pm)
Michael Thal will be at the YA area with his newest novel, Koolura and the Mayans as well as his other books.
May 26-May 28, 2016
Free Kindle Give-Away
The Legend of Koolura
Koolura has every child's dream. She has the COOL.    
 Click here and download. It's FREE: http://amzn.to/22pp3LX  
Koolura and the Mayans Blog Tour
Koolura and the Mayans will be on a Blog Tour from March 22-April 22.  Here are the March/April events (the links are active).
March 22- Starter Day Party- I Heart Reading
March 24- Book Excerpt- I'm an Eclectic Reader
March 28- Promo Post- Maari Loves Her Indies
March 31– Book Review- I Heart Reading
April 3– Book Excerpt- Just Books
April 5– Character Interview- The Book Daily
April 8– Promo Post- Quest for More
April 10– Author Interview- Fascinating Quest
April 13– Book Review and Guest Post- The Recipe Fairy
April 15– Promo Post- The Bookworm Lodge
April 17– Book Excerpt- Bookworm for Kids
April 19– Guest Post- Editor Charlene's Blog
April 22– Book Review- The Single Librarian
April 16, 2016
7:00 AM – 2:00 PM
725 E. Sacramento St
Altaden, CA 91001
Michael Thal will be at the garage sale signing books and helping his HLAA chapter with their annual fundraiser.
10% of book sales will be donated to the chapter.
April 10, 2016
Los Angeles Times Book Festival
Michael Thal will be signing copies of his new book, Koolura and the Mayans, at booth 831 on Child's Way from 12:00-1:50.
March 19, 2016
Solstice Publishing
Koolura and best friend Leila travel to Oaxaca, Mexico for a wedding. The girls visit a Mayan archeological site. There they are mysteriously transported back in time to the Mayan era.  Koolura and Leila are imprisoned, used as a sacrificial lamb to a Mayan god, become food fodder for a monstrous snake, and chased by alien teens bent on exploiting Koolura's gifts. During their thrilling exploits the girls wonder if the Aquarians are planning to take over Earth? And can they stop them in time?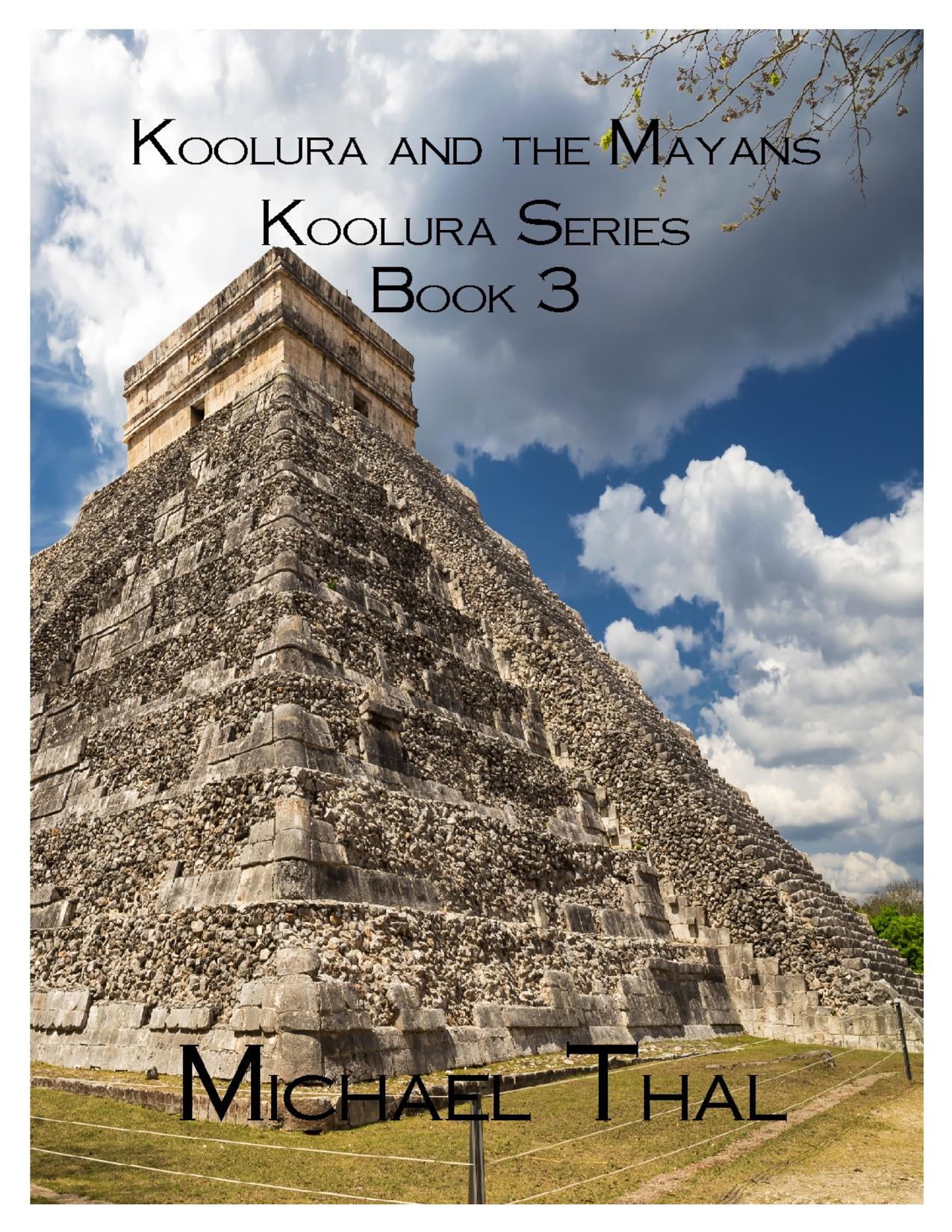 October 4th, 2015
The Orange County Children's Book Festival
Michael Thal will be appearing at the Orange County Children's Book Festival on
Sunday, October 4, 2015 from 11:00 AM – 4:30 PM discussing and signing his books.
The Festival, to be held at Orange Coast College in Costa Mesa, will feature 130 authors, more than 25 illustrators, and over 135 booksellers, educational exhibitors, and related vendors. More than 30,000 people attended last year's Children's Book Festival.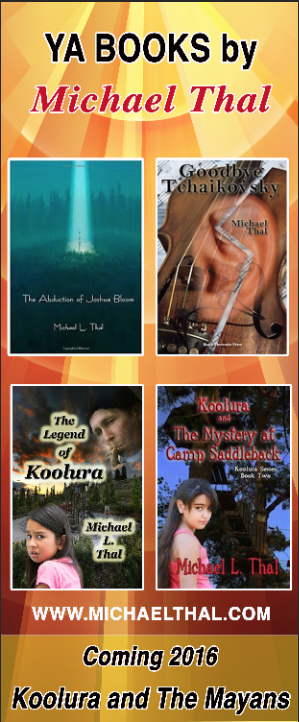 May 9th, 2015
Family friendly Riverside Drive Charter School's annual Spring Festival
Address:
13061 Riverside Drive
Sherman Oaks, CA 91423

April 19th, 2015
Los Angeles Times Festival of Books
Address:
University of Southern California
University Park Campus, 90089
Where: SCBWI Tables
Time:

1:00-2:50

– Michael Thal will be signing his books at the SCBWI table.
April 11th 2015
Michael Thal will be available to sign his books. 10% of all book sales will be donated to HLA-LA
Address:
10934 Brookfield Dr
Chatsworth, CA 91311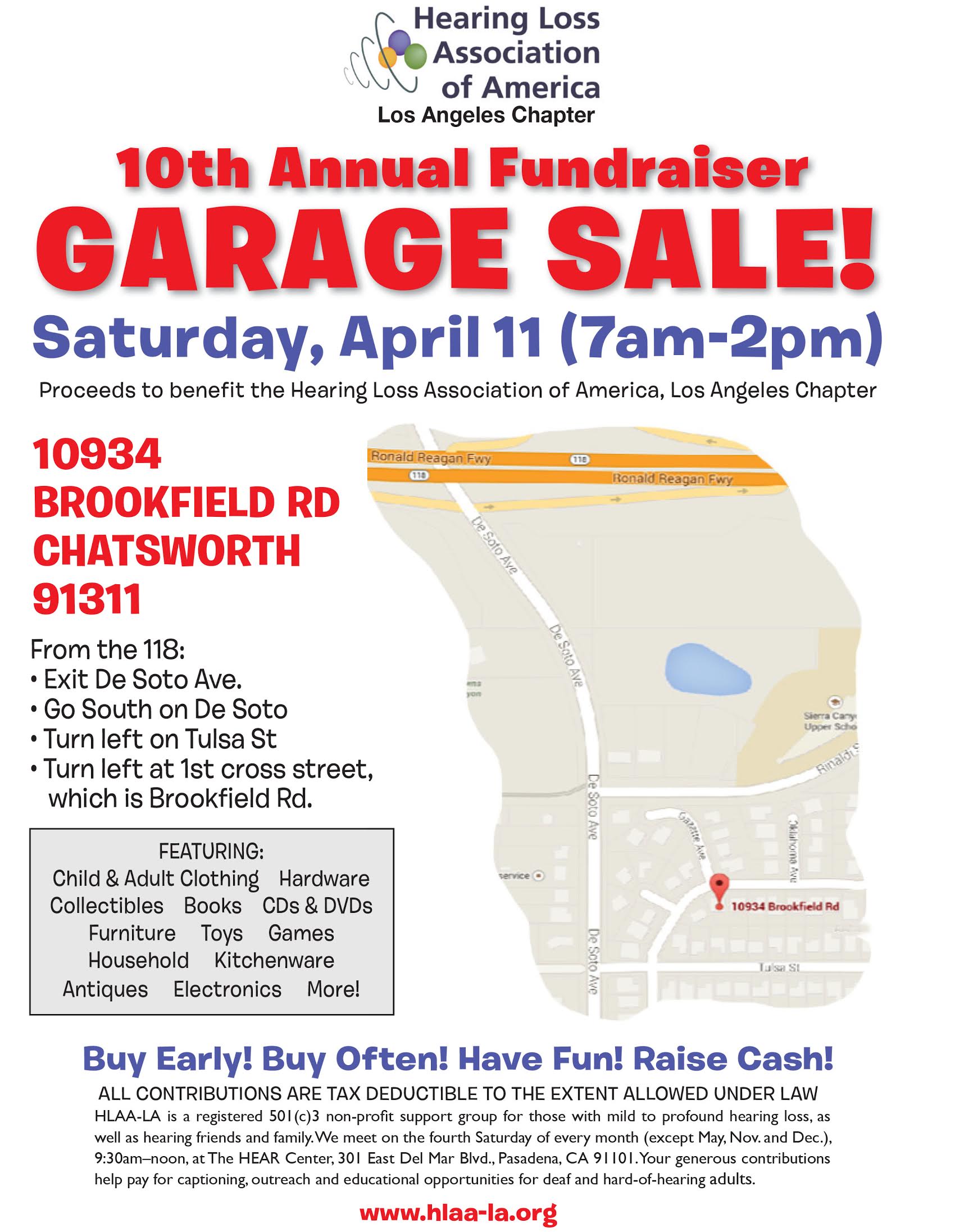 March 26-27 2015
Tulsa Elementary Festival of Books
Address:
Tulsa Street Elementary School
10900 Hayvenhurst Ave
Granada Hills, CA 91344
8:00 AM -3:30 PM
February 22, 2015
Books and Breakfast
Address:
16941 Addison St, Encino, CA 91316