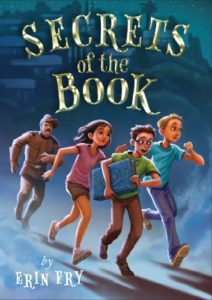 Pop applauds author Erin Fry for including lead characters with disabilities in her extraordinary middle grade novel, Secrets of the Book. Spencer Lemon, a pre-teen with a degenerative eye disease and his buddy Gregor, stricken with autism, manage with great effort to overcome their impairments to defeat the bad guy and save the world.
Sixth grader Spencer is the novel's narrator who admits right away, "I can't see jack," but he's not yet blind. One day a week he meets Ed, an aged man living in a retirement home. The young boy soon learns from Ed about a magical book, "Pandora's Book," that provides brief biographies of people who have contributed positively to humanity. With a wave of a white cardboard paper and a few taps, Ed brings to life Babe Ruth and Marilyn Monroe.
Ed lets Spencer take the book home to read, but warns, "Don't try to use it until I teach you." At home, while doing their homework, Spencer shows the book to best friend, Gregor, an autistic student he befriended from school. Gregor has an acute mind for history and dates. He's also a kick-ass runner on Spencer's track team. When Spencer mentions meeting Babe Ruth and getting batting tips from the great Bambino, Gregor is skeptical until Spencer manages to bring to life one of Gregor's heroes, Socrates. But how do you put the guy back?
Erin Fry does a masterful job showing how two school outcasts have joined forces in helping each other overcome their challenges in the face of adversity. The boys encounter an evil plot to steal "Pandora's Book" and its negative companion, "Pandora's Other Book", which contains the brief biographies of history's villians—Ghengas Khan, Adolph Hitler, Al Capone, and others. Somehow this book lands in the hands of Heinrich, who Mel, Ed's granddaughter, calls the Evil German Guy. He's evil because he kidnaps Ed and Gregor's dog to get his hands on Spencer's book so he can rule the world.
Secrets of the Book contains a fast-paced plot and realistic characters who face real-world problems. Fry reaches middle school readers with an action packed story that shows the problems near blind and autistic kids endure while teaching a bit of history along the way. Highly recommended.
About the Author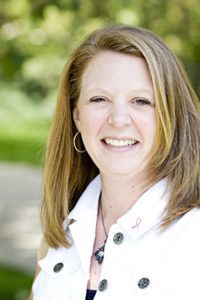 Erin Fry has a few passions: reading, writing, teaching, and running. Though it has taken a long time, she now gets to do all four, and get paid, too.