Venus is the artificial intelligence of a submerged research facility in the North Atlantic Ocean. Mick is the son of the lead scientist team heading the mission. Their vision for their son's future is radically different than Mick's, setting up a conflict from the get-go. His mother and father insist he follows in their footsteps and become an oceanographer, but Mick has other plans. Nothing interests him more than designing a facility like Venus and figuring out how things work. So all Mick needs to do is get off the submerged laboratory and get a life.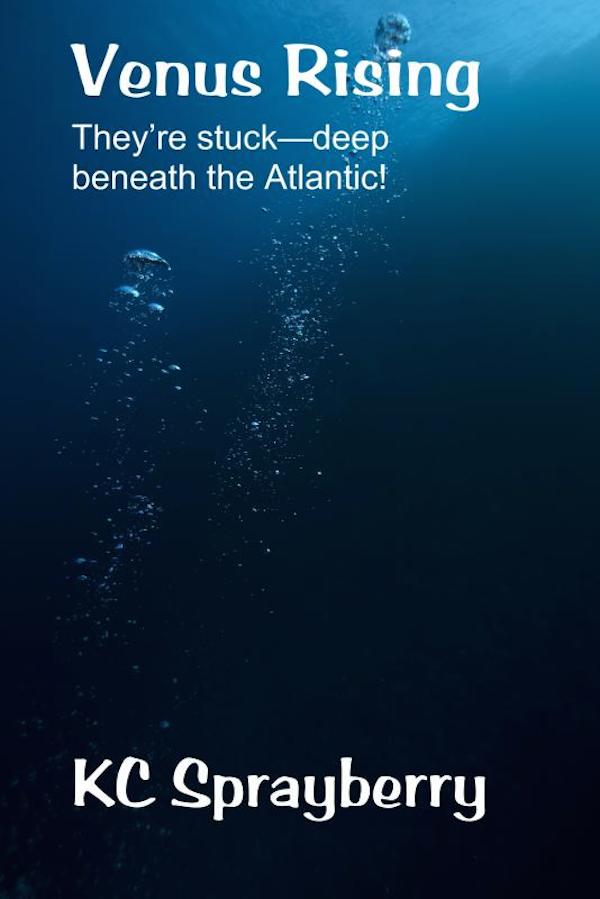 To sway his parents to let him go, Mick's behavior has been very obnoxious causing pranks and irritating everyone including best friends Cindy and Drew. But ever since Mom and Dad agree to let him attend high school on terra firma, he's a changed young man, however, it maybe too late.
Venus is about to rise to the surface. Everyone waits in the observation room for the undersea lab to ascend above the waves, but it can't. An inexplicable mechanical problem keeps Venus in place, but if it doesn't rise, the consequences could be dire. Worse yet, Mick uncovers an eco-terrorist plot that not only threatens the station, but the planet, but who would believe him?
KC Strawberry knows how to develop an exciting plot with well-developed characters. In Venus Rising she lets her protagonists uncover the hidden dangers to Venus finding themselves in life-ending situations that pushes the reader through the pages as we bite our fingernails to the nub.
Though Venus Rising is a YA science fiction novel, readers of all ages will enjoy this thriller.
About the Author 
KC Sprayberry is an Air Force vet currently residing in northwest Georgia. She has penned over sixty novels and novellas including One More Christmas, Family Curse, and The Wrong One. Some of her short stories can be found in anthologies and magazines.