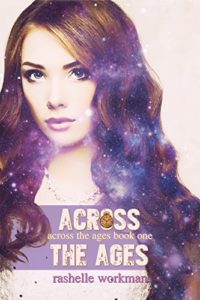 Eighteen-year-old Lucy Channing has the responsibility of marrying Dashel Rothchild, the Earl of Westington, so her soon to be impoverished father can maintain his position in 1815 London society. Unfortunately, Lucy doesn't love Dashel, a young man she's known most of her life, even though he is a nice enough chap.
Lucy's grandmother, Agatha, the Countess of Polenska, had married for love, a goal Lucy aspires to achieve, but how would that be possible? Shortly after Agatha's death the impossible happens. Grandmother's ghost appears to Lucy offering a locket that when opened and the amulet inside caressed, will lead Lucy to her one true love, no matter where or when he lives.
The instant Lucy touches the amulet's cold copper surface her life changes forever. In a blink of an eye she is transported through time and space to Twenty-First Century Central Park in New York City. There she meets the dashing William Godwin, an arrogant boy two years her senior who is also very exciting and oh so handsome.
Author RaShelle Workman does an excellent job of showing Lucy's relationship with William, her education in 2015 America, and the main protagonists' personalities. Setting descriptions and plot are excellent, however the ending was a let down and the few editorial glitches this reader uncovered were a bit annoying.
With that said, Across the Ages is an entertaining book for YA readers to enjoy who especially like love stories and time travel. Across the Ages is the first installment in Workman's Across the Ages Time Travel Series.
About the Author 
RaShelle Workman is an international bestselling author. Her books include reimagined fairy tales, science fiction, and urban fantasy. When she isn't writing she enjoys baking and creating new taco recipes. She lives in Utah with her husband and three children. You can visit her on her website at www.rashelleworkman.org.