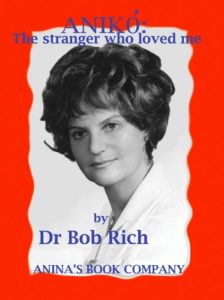 Dr. Bob Rich tells the story of his mother, Aniko Stern, in an extraordinary biography about a remarkable woman who lived an exceptional life.
Rich takes his readers to 1936 Hungary prior to the Holocaust, as young Aniko falls in love with her future husband, Tibor, and trains to become a bookbinder.
The author does an amazing job showing the strengths and weaknesses of his mother and the sacrifices she made to ensure the survival of her family during the darkest period in Jewish history. As Hitler's army overran Hungary and herded millions of Jews into ghettos, Aniko conspired ways to find food and a safe haven for her family to wait out the war.
When allied forces liberated Hungary in 1945, Aniko had to confront Soviet occupation and the stifling demands of Communism. Anni figured out ways around the system to ensure her box business remained afloat and thrived.
As in most families, there is strife, which Rich shows masterfully as he remains objective with the ability to show all sides of the dispute, even though he sat center stage. We eventually understand the subtitle—The Stranger Who Loved Me—as Aniko placed her son behind the needs of a second husband and an inspiring job.
Though Aniko's maternal instinct seems to be lacking and her second husband's performance as a father is less than stellar, you'll still love Aniko for her strength of character and mourn her passing with tears. Aniko: The Stranger Who Loved Me is a book for anyone searching for insight into family dynamics with a backdrop of historical references throughout 20th Century European History. Highly recommended.
About the Author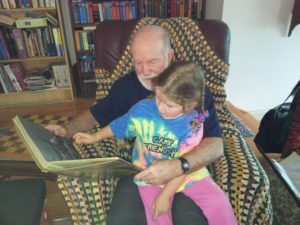 Australian writer Dr. Bob Rich is a self-described mudsmith and psychologist. No matter what his task, he observes life and translates what he sees into words. He uses everything he sees on the faces of people, feels with the touch of a hand, or his sense of smell to use as ammunition for his machine gun of an imagination. Dr. Rich has a PhD in psychology and has learned the art of handcrafting houses from the earth.