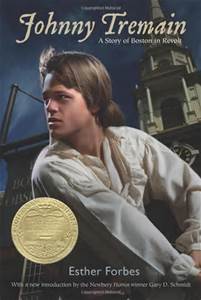 As a teacher fresh out of grad school and subbing for the Los Angeles Unified School District, I began reading YA fiction to uncover gems to motivate my students. I initially discovered Seventeenth Summer by Maureen Daly. Published in 1942 and considered the first book explicitly written for teens, Daly's novel for girls had a first love theme.
I needed to balance Daly's book with a novel for boys. So I re-read Johnny Tremain, a favorite book of mine when I was a kid. Winner of the 1944 Newbery Medal, Esther Forbes' historical novel tells of the events leading up to the American Revolutionary War as seen through the eyes of fourteen-year old Johnny Tremain, an apprentice silversmith.
My favorite all time YA author, Judy Blume started writing her novels during the 1970s.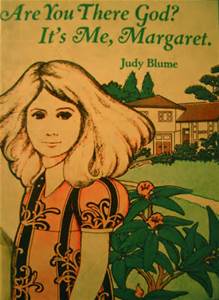 Are you There God? It's Me, Margaret is about Margaret Simon, a pre-teen girl who just moved from New York City to the suburbs and is confronted with change of life teen issues—boys, bras, and periods. The only person she feels comfortable speaking to about her problems is the big guy upstairs.
Genre fiction became popular during the 1980s and 90s when Christopher Pike wrote horror for older teens while R.L. Stine's "Goosebump" series fit a popular niche for younger readers looking for a scare.
By the turn of the century expansive YA sections popped up around the country in bookstores encouraging teens to read J.K. Rowling's "Harry Potter" series. This led to successful books like Stephenie Meyer's "Twilight" vampire saga and Suzanne Collins' "Hunger Games" series.
Today young adult novelists tackle issues teens care about. They identify teens with their struggles with sexual abuse, drug/alcohol use, bullying, and teen suicide. John Green does a wonderful job of this in Paper Towns. And as our culture matures we are seeing more gay, lesbian, and transgender characters.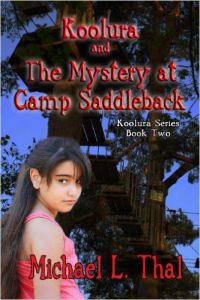 As a deafened YA author, I've made sure to include a few deaf characters in my young adult novels. Goodbye Tchaikovsky, second place winner in the 2015 Royal Dragonfly Book Awards, is the story of a teen violinist who wakes up deaf on his 12th birthday. Koolura and the Mystery at Camp Saddleback introduces Leila, a deaf introverted camper who Koolura takes under her wing and enriches. Koolura and the Mayans, soon to be released by Solstice Publishing, brings Leila back as Koolura and her friend uncover a deadly device that transports them back in time to the ancient Mayan civilization. The novel shows how a deaf girl can contribute so much even to a powerful goddess like Koolura.
From the 1940s to the two thousand teens, books marketed for tweens and teens have held the attention of children from 10-92. This 66 year-old kid loves them. Give a YA novel a try. You won't be disappointed.