"Divergent", "The Maze Runner", and "The Hunger Games" were all recent YA books turned into blockbuster movies. Major Hollywood studios have announced 5 YA books in different stages of development planned for release in 2015:
Fallen by Lauren Kate
Luce Price begins her senior year of high school at the Sword and Cross boarding school in Savannah, Georgia. It's a reform school where cell phones are banned, its student body is a band of losers, and security cameras scrutinize their every move. As the cameras watch, Luce notices two hunks—Daniel and Cam. Fans of supernatural romance will love this one.
Release date: uncertain
Frankenstein by Mary Shelley
We all know Shelley's Frankenstein story. In the planned move release, "Victor Frankenstein," we get the story from Igor, Victor Von Frankenstein's troubled young assistant played by Harry Potter veteran, Daniel Radcliffe. The movie will reveal Igor's dark origins, his friendship with Victor, and how Frankenstein became a legend.
Release date: October 2, 2015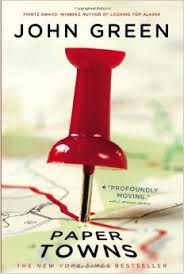 Paper Towns by John Green
Quentin Jacobsen, age 17, loves next door neighbor Margo Spiegelman. When Margo runs away and doesn't return Quentin enlists a few friends to follow clues Margo left behind as the trio set off on a life-altering road trip.
Release date: July 31, 2015
Peter Pan by J.M. Barrie
Peter is an orphan spirited away to magical Neverland in this movie version, "Pan". There, Peter uncovers perils and adventure as he meets a mermaid, Indians, and pirates. Eventually he realizes his destiny in becoming the legendary Peter Pan.
Release date: July 17, 2015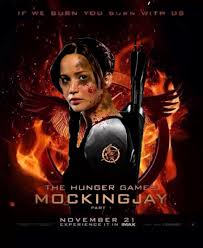 The Hunger Games by Suzanne Collins
Based on Collin's Hunger Games series, "Hunger Games: Mockingjay-Part 2" picks up the final events in the revolution against the autocratic Capitol. Katniss Everdeen is the "Mockingjay" who has spearheaded a revolt against the dictatorship of President Coin and his abhorrent policies.
Release date: November 20, 2015
You have plenty of time to read these 5 amazing YA novels before they grace the silver screen in 2015.